The Scott Whitfield Jazz Orchestra East recording live at the club
(on Scott's 40th birthday), March 10, 2003.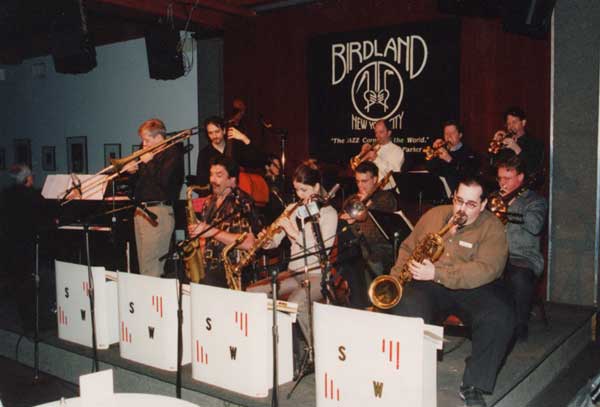 Left to Right: Kenny Asher (piano), Scott, Phil Palombi (bass), Dan Jordon (tenor sax), Darryl Pellegrini (drums), Karolina Strassmayer (soprano sax), Pat Hallaran (trombone), Mike Hackett (trumpet), Mike Ponella (trumpet), Dave Schumacher (baritone sax), Wayne Coniglio (bass trombone), Bruce Staelens (trumpet).
Photo: Janet Jordan.